Dark Florals Windproof Flip Top Lighter
Product Reviews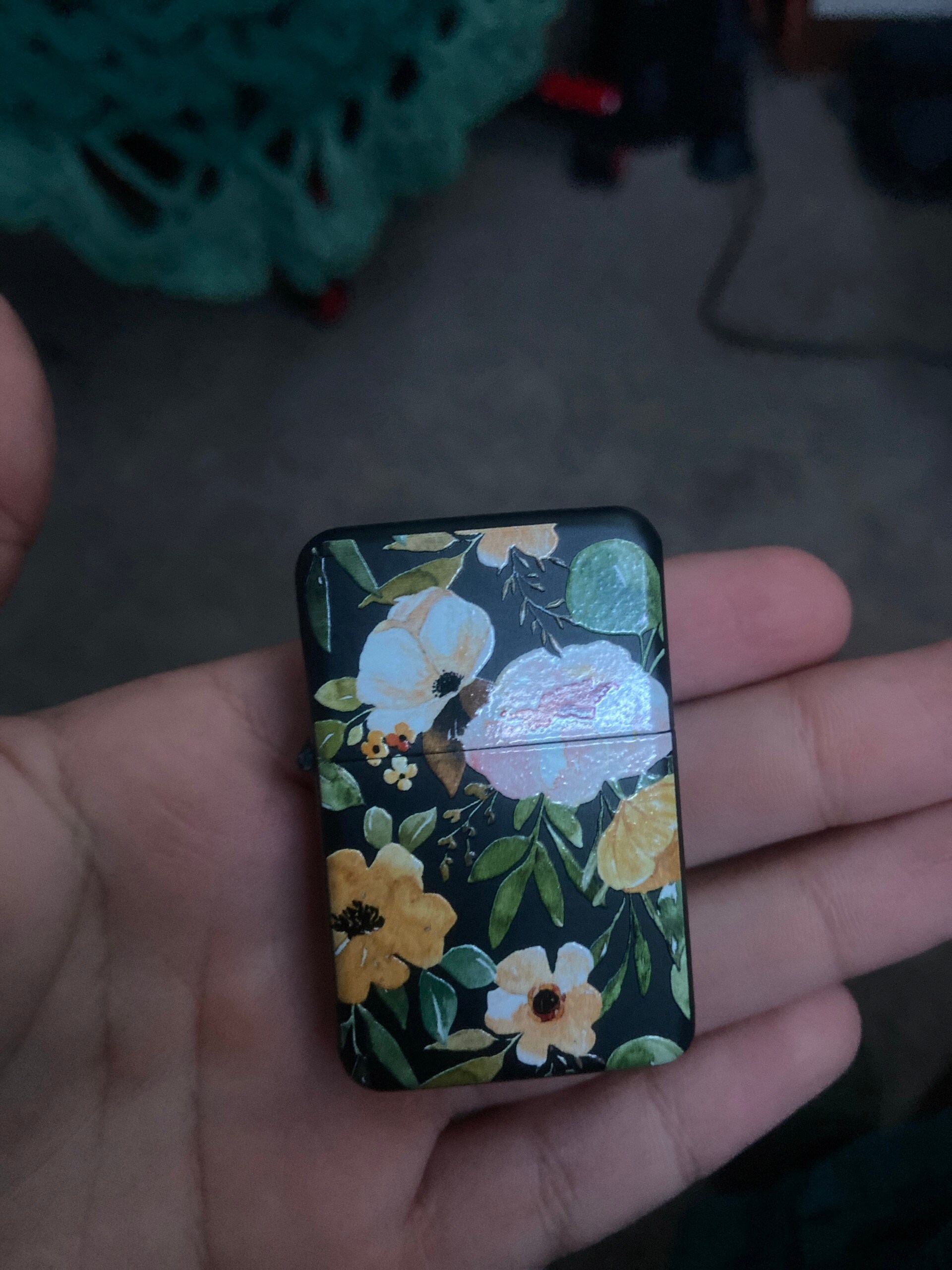 beautiful and high quality-- includes instructions for filling with lighter fluid

beautiful and high quality-- includes instructions for filling with lighter fluid

Hide

Posted on

Beautiful little lighter, bought this with the matching grinder.

Beautiful little lighter, bought this with the matching grinder.

Hide

Posted on

Absolutely beautiful! Nice color

Absolutely beautiful! Nice color

Hide

Posted on

So pretty and satisfying to close! Great quality as well.

So pretty and satisfying to close! Great quality as well.

Hide

Posted on

Great product and beautiful design!

Great product and beautiful design!

Hide

Posted on

Beautiful lighter, super fast shipping !

Beautiful lighter, super fast shipping !

Hide

Posted on

Wow, truly the most adorable thing ever!! I am so impressed with the quality, it's extremely durable. Easy to fill and now I'm l...

Read More

Wow, truly the most adorable thing ever!! I am so impressed with the quality, it's extremely durable. Easy to fill and now I'm living my best floral lighter life!

Hide

Posted on

Literally so cute , the pattern won't wash or wear away (especially with light use). It came with a cute, personal note along wi...

Read More

Literally so cute , the pattern won't wash or wear away (especially with light use). It came with a cute, personal note along with care instructions! Very nice :)

Hide

Posted on

This was such a cute product and it has a satisfying click when it closes and opens ! The only thing is that you have to fill it...

Read More

This was such a cute product and it has a satisfying click when it closes and opens ! The only thing is that you have to fill it with your own lighter fluid but otherwise it's amazing !

Hide

Posted on
Product Info

Dark Florals Windproof Flip Top Lighter



DOES NOT SHIP WITH LIGHTER FLUID DUE TO SHIPPING RESTRICTIONS.  YOU WILL NEED TO ADD LIGHTER FLUID IN ORDER FOR THE LIGHTER TO WORK.





Dark floral design directly printed onto both sides of this lighter. This is a reusable lighter and will need to be filled with lighter fluid (please note these do not come with fluid in them due to shipping).





This flip top lighter comes with a carrying tin to store your lighter when not in use.